About Us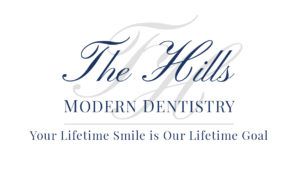 Welcome to The Hills Modern Dentistry, the dental office of Laguna Hills Dentists Dr. Don Nguyen, Dr. Vivienne Ngo, & Dr. Robert Hammond. Our office has been providing families in and around the Laguna Hills, CA area with quality dental care for more than 40 years, focusing on a comprehensive approach to oral health.
Our history began in 1977, when Dr. Robert Hammond established his dental practice in Laguna Hills with the goal of creating a practice where good experiences were created. His practice was built on the strong belief in helping others, supporting individual health, and building a strong community. In 2017, Dr. Hammond announced his retirement from dentistry and selection of Dr. Don Nguyen & Dr. Vivienne Ngo, a USC trained husband and wife dental team from the Orange County area to carry on his legacy of dental excellence & the Trojan tradition.
The Hills Modern Dentistry was established by the doctors with the goal of serving their community with a distinct level of dental care and compassion from caring and family-friendly professionals. Their practice philosophy stems from their desire to listen, learn, and understand the needs of each individual patient. In doing so, the doctors strive to provide the best possible dental care, delivered with skill and the pursuit of perfection in a comfortable setting. Feel free to contact our dental office today at (949) 830-1395 to schedule your next checkup and cleaning.