Testimonials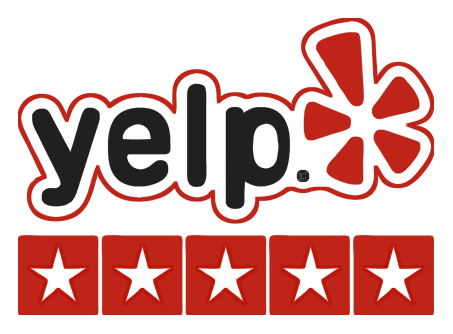 We'd love to hear from you! Please fill out the form below or contact us with your feedback.
"What a wonderful office, all the staff and doctors are hands down amazingly friendly, warm and so caring. Walking in you are immediately greeted by Ms. Julie…WOW what a sweet smile and friendly welcome I received. Julie helped me understand the procedure and the cost, she's very attentive and helped me not feel so nervous. I had a ton of work that needed to be done and Dr. Vivienne Ngo was an angel. Dental assistant Cindy held my hand during the parts I disliked the most. I also had the help of Rosa during my time their with fittings. AMAZING women in this office. I received a follow up call the same day my work was done in the evening by Dr. Vivienne. So sweet of her to check in and see how I was doing. Root canals are no fun and definitely feel like a punch in the face. Needless to say I will be making this my main dental office."
"I followed Dr. Don from his previous office to here. He is amazing, he has been my dentist for over 6 years. I can't complain and my smile can't either!
The location is located in the front of the building and offers a nice sunny experience while getting the pearly whites cleaned. My hygienist was amazing, she was very gentle and very friendly.  Dr. Don did a thorough exam on me, and checked out some fillings he had done a few years back. No complaints there. Just the usual you need to floss more…"
"From the welcoming front office staff to the registered dental hygienists and assistants, Dr. Hammond has built an amazing team. During a routine cleaning, it was discovered that I needed a more extensive procedure. I met with Dr. Don Nguyen who was very thorough and caring in explaining treatment. Great bedside manner and pain free! Not your typical dental experience. Felt like family catching up with Julie, Cindy and Rosa. I was practically in tears (of laughter) as they each kept my mind off of being drilled on and sitting in a chair for two hours. I highly recommend a visit to Hills Modern Dentistry for any of your dental needs."
"Dr. Hammond has been my dentist since I was a kid. I recently came in and saw Dr. Ngo and she was just as amazing. I've also been making my cleaning appointments with Zara for years, and can't recommend her enough. She's so knowledgeable and meticulous, and I always look forward to seeing her."
"This is the first time I've been here. Great location! My hygienist was amazing!  I would request for Melissa. She was gentle and very friendly.   Dr. Don did a thorough exam on me, and I felt that he was very personable and professional. The X-rays were easy, and I had a couple of white fillings to do.  He did them the same day!  So awesome."
"I have been going to Dr. Hammond for 15 years and I just love this office. I was worried about the new dentist but I recently got to meet Dr. Don and I just adore him. Very friendly, knowledgable, and professional. My hygienist is gentle and Julie in the front office is always organized and friendly."
"Dr. Hammond is an excellent dentist. He has the education, experience, personality and touch that sets him apart from the crowd. His staff has been with him for years and they make a great team. I'm very happy that I found him."
"Great, clean office! Friendly staff and knowledgeable doctors. Highly recommend and I've referred my family and coworkers and they're all happy."
"I have been getting my regular dental work done at this office since I was a young girl, along with my parents, my brother and sister. I was initially nervous when the practice transitioned to Dr Don. After all, I loved and trusted my prior dentist like a member of my family. But all my anxiety was calmed after the first visit!
I appreciate that Dr Don clearly and kindly explains what to expect with every major aspect of my treatment before, during, and after each procedure. He approaches my long-term dental care like a team decision that I have a major say in. He is humble and down to earth, always checking in with the rest of my family too! I admit, it had been some time since I had seen the dentist. But without judgment the doctor let me know what the next steps were to get me back on track.
Not only that – but the whole office goes over and above to make sure my family feels comfortable and cared for. When a minor complication arose with my new grad school insurance, the team patiently contacted my insurance provider to correct the misunderstanding (as opposed to other offices that have rudely told me to "work it out myself before coming back")!
I look forward to referring any friends to this office when they are looking for a dentist, and give Dr Don my full recommendation."
"I had my first appointment at The Hills Modern Dentistry last week and really enjoyed it! The waiting room was clean with plenty of seating, the staff was very personable and inviting and Dr. Don was friendly and thorough. I felt my appointment very impressed with Dr. Don's practice and very excited to visit again."
"This dental practice was previously owned by Dr Hammond and was recently taken over by the Hills as Dr Hammond retired. I've been a patient here for over 15 years. The front desk is beyond helpful with handing dental insurance and scheduling appointments. I get my teeth cleaned twice a year and the hygienists always do an excellent job. Zahra is my favorite hygienist.
Dr Don removed decay on three of my teeth today and did a great job. He took the time to show me the location of the decay and explained to me what he was doing. He was able to remove the decay with no tooth pain. Dr Don personally called me after office hours to see how my teeth were feeling.
If you're looking for a professional dentistry with knowledgeable hygienists and dentists then this is your place. I highly recommend this dental practice to anyone and I'll continue to be a patient here for many years to come."
"This review is for Dr. Don Nguyen, DDS. I had been a patient of Dr. Hammond for years and when he retired, he passed along his business to "Dr. Don," whom I just saw yesterday for the first time. If you are considering going to Dr. Don, let me assure you it will be just as fabulous as Dr. Hammond. He is gentle, patient and LOVES what he does as much as I do (I'm a Permanent Makeup artist specializing in corrections). But I was most impressed when Dr. Don called me personally to follow-up on my visit: who does that anymore (besides my office)?!?"
"BEST DENTAL OFFICE! I used to dread going to the dentist and now I look forward to my visits. I love catching up with everyone in the office and only wish my mouth was not getting worked on so I could talk to the staff more! Very professional and friendly office and thanks to their care I am now flossing more and feeling happier, healthier, and having a lighter wallet!"
"I highly recommend Dr. Hammond and Dr. Vivienne! They are both excellent dentists that really take the time to understand their patients. Plus, they have an amazing support team that is professional and friendly."
"Always a pleasure coming here. I love all of the amazing staff that makes me feel welcome and comfortable. I never used to like going to the dentist growing up but I actually look forward to my cleanings now. They are efficient while still being very personable. Zahra is a great hygienist! I am never in any pain and I leave with my teeth feeling fresh. The front desk staff is always kind and makes scheduling appointments really easy.
I just met Dr. Don Nguyen on this last visit and it was awesome to hear his story and learn that he has wanted to be a dentist since he was a kid. You can tell he loves what he does and that is really important to me as a patient.
I would recommend this place to anyone looking for a new dentist."
"Dr. Don is my favorite dentist .. they have some very good hygienists as well and I come here regularly for my cleanings. Appointments are easy to make and staff is always friendly. I highly recommend this place to anyone."
"From the doctors, to the hygienist, to the front desk helpers this dentist office is great. They are very good at what they do and everyone is very friendly and eager to help!"
"This is a great office. Me and my sister Jade went to Dr. Hammond for over 10 years. He was a great dentist. Now we are both going to Dr. Don. Dr. Don and Dr. Vivian are both great too. Julie at the front desk is so easy to deal with. She is always nice.. always helpful.. and always courteous. I will be a patient of Dr. Don for many years to come."
"I am so happy I've finally found The Hills Modern Dentistry! Terrible experiences with my previous dentists have always had me dreading my trips to the dental office. From discomfort during my exams to unfriendly staff, and negligent doctors, it's no surprise that I kept delaying my annual appointments and ultimately neglected my oral health. When I came to The Hills for my first visit, I was immediately impressed with the cleanliness of the office and the friendliness and efficiency of the staff. Dr. Vivienne did my exam and it was the best experience I've ever had at the dentist! She was thorough, informative, professional, and charismatic. I feel amazing with my brand new smile and am already eager to make my next appointment with The Hills."
"I was referred to this office by a friend who told me how much she liked her dentist. I thought I would give this place a try and I'd have to say I couldn't be happier with my decision. Everyone here is so warm and friendly. The front office receptionist is super welcoming which helped to ease that pre-dentist anxiety.
The hygienist did a thorough job on my cleaning and gave me tips to maintain dental health in between cleanings. There were two doctors in the office that day and they are a husband and wife team. I was seen by Dr Vivienne after my cleaning. She was very sweet, informative and clear in explaining her findings that I felt very comfortable. I also liked the fact that she does an oral cancer screening (never had that done before!).  I would recommend this office to my friends and family and am happy to have found them!"
"BEST DENTIST!
I have been going here since I was a kid and I absolutely LOVE IT. The staff is incredible! Zahra is the most amazing hygienist – she is so personable and my teeth are never sore after my cleaning. The place is very pretty and clean and I never have a problem with rescheduling appointments if something comes up.
I truly look forward to my cleanings and seeing the entire staff. They are so efficient and with my busy work schedule, I truly appreciate that they offer a 7:30am appointment time. Julie at the receptionist is an absolute gem.
I met Dr Vivienne for the first time yesterday – she is the best! She is so smart and sweet! I am so happy to have her as my dentist.
I highly recommend going here if you are looking for a new dentist!"
"We have been with Dr. Hammond for over 35 years and have nothing but a great experience. My son, at age 9 knocked out his two front teeth, we saw Dr. Hammond, he reinserted the teeth and they're still there, My son is now 55 years old. I'd say the procedure worked."
"Dr. Hammond has been my dentist for 35 years. He is the best and only dentist I have ever let look in my mouth. His staff is friendly and courteous, he has many years of experience, and he keeps up on the latest technologies. I can't recommend him highly enough."
"I had been a patient of Dr. Viv's for the past few years, while she was near my home in Encino.  When she relocated to Laguna Hills, I decided that she was worth the drive because a great dentist is hard to find.  
The dental office was easy to find, there was plenty of parking and from the moment you walk in, the staff make you feel at ease with their professionalism and warmth.  I met Dr. Don who sat in on the consultation and he was fantastic.  He and Dr. Viv make a great team and I highly recommend The Hills Modern Dentistry for your dental needs."